Talk about another fabulous freebie (okay, so I made it myself!).
Rina Kroes'
blog has a great quickpage this month and I'm featuring the template based on that fabu layout (sheepish grin here). Seriously, you can put multiple photos into this layout or just span one large one across and make it look like it's been cut. All of the work has been done for you. The colors scream Spring which is something we have been looking forward to in the Northern U.S. From Washington State to Maine, we have been hit by one storm after another. It's a great site to see those beautiful tulips poking their heads out of the ground and reaching their petals towards the sun. So enjoy the template and make sure you hit Rina's blog for the matching quickpage.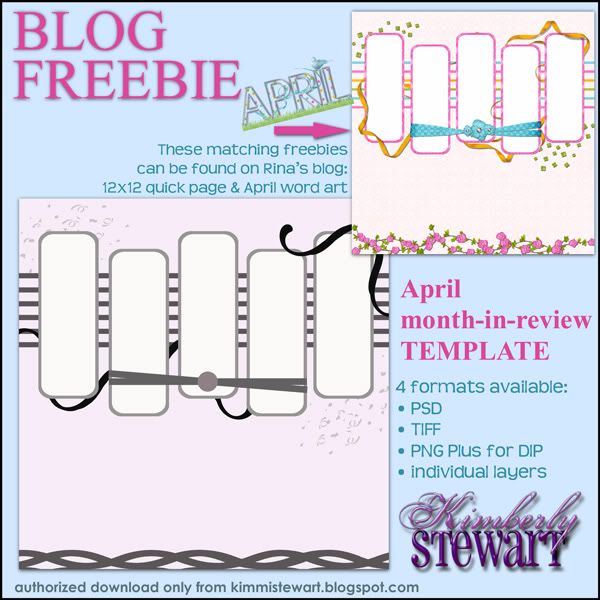 Click Here or on the Image above to download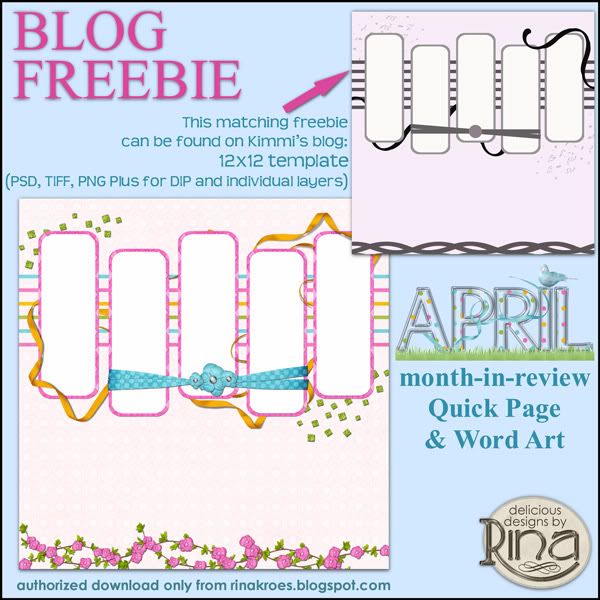 Click Here or on the image to Visit Rina's Blog
See you next time!
~Denise (a.k.a. wererich)