Spring is officially here in the U.S. Break out the gardening tools – that is, after the last frost! I think this is the longest winter I've ever experienced. I love winter, don't get me wrong, but I am SOO ready for those pretty little flowers to poke up out of my ground and spray me with pollen so I can sneeze my way through the day.
The good news is that the Royal Court Muses have been hard at work creating gorgeousness to give away to you.
Kimberly Stewart's
beautiful kit
Beary Fun
just screams Spring with all of its fun colors and flowers. So Laurie (aka Purple Princess) created a fantastic quick page for you. Don't forget to run over to Rina Kroes' blog and pick up the matching template.
This is the beautiful kit she used by Kimberly: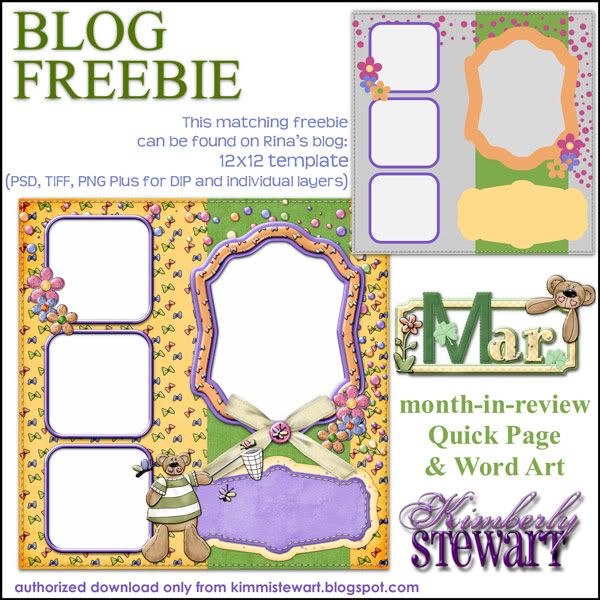 Click Here or on the Image above to download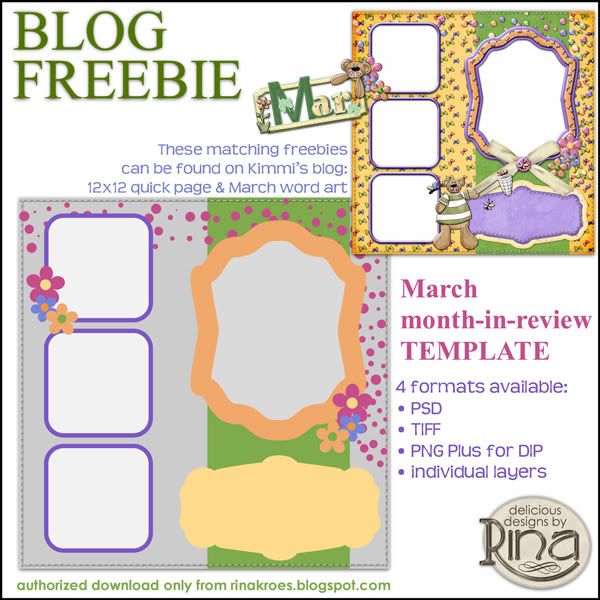 Click Here or on the Image above to visit Rina's Blog
See you next month for our new template!
Denise (aka – wererich)